Learn more about
OUR EXPERTISE
»
Free Initial Consultation
Contact SPC for a free eminent domain/condemnation case assessment, or a review of your property tax assessment.
CONTACT SPC
---
John E. Scheibelhut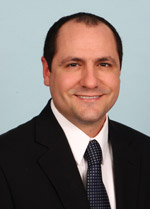 John E. Scheibelhut represents clients in all phases of eminent domain, property taxation, real estate, and land use cases. He has second-chaired multiple cases before Michigan's trial courts and the Michigan Tax Tribunal.
Mr. Scheibelhut is a graduate of Wayne State University Law School (J.D., 2010, cum laude) where he received the Leadership Award academic scholarship as part of the Lombard Fellows Enrichment Program, and served as Senior Articles Editor (2009-10) and Assistant Editor (2008-09) of The Wayne Law Review. His academic honors include: Faculty Awards for achieving the highest grade among his peers in both Property and Criminal Law; Faculty Award for Best Contract in Legal Research and Writing; Honors Grade in Legal Research and Writing; Silver Key Award for Academic Excellence.
During law school, Mr. Scheibelhut worked as a Summer Associate at the Detroit law firm Butzel Long, P.C. and interned for the Honorable Gerald E. Rosen of the U.S. District Court for the Eastern District of Michigan.
He is the author of an article that was selected for publication in The Wayne Law Review titled Exempt No More: An Examination of the Ninth Circuit's Recent Application of I.R.C. § 501(c)(4) to Non-profit Health Insurance Providers, 55 Wayne Law Rev. 1583 (2009).
Mr. Scheibelhut completed his undergraduate education at the University of Michigan - Dearborn (B.G.S., 2005, with honors) where he focused his studies in the disciplines of History, Political Science and Business Management.